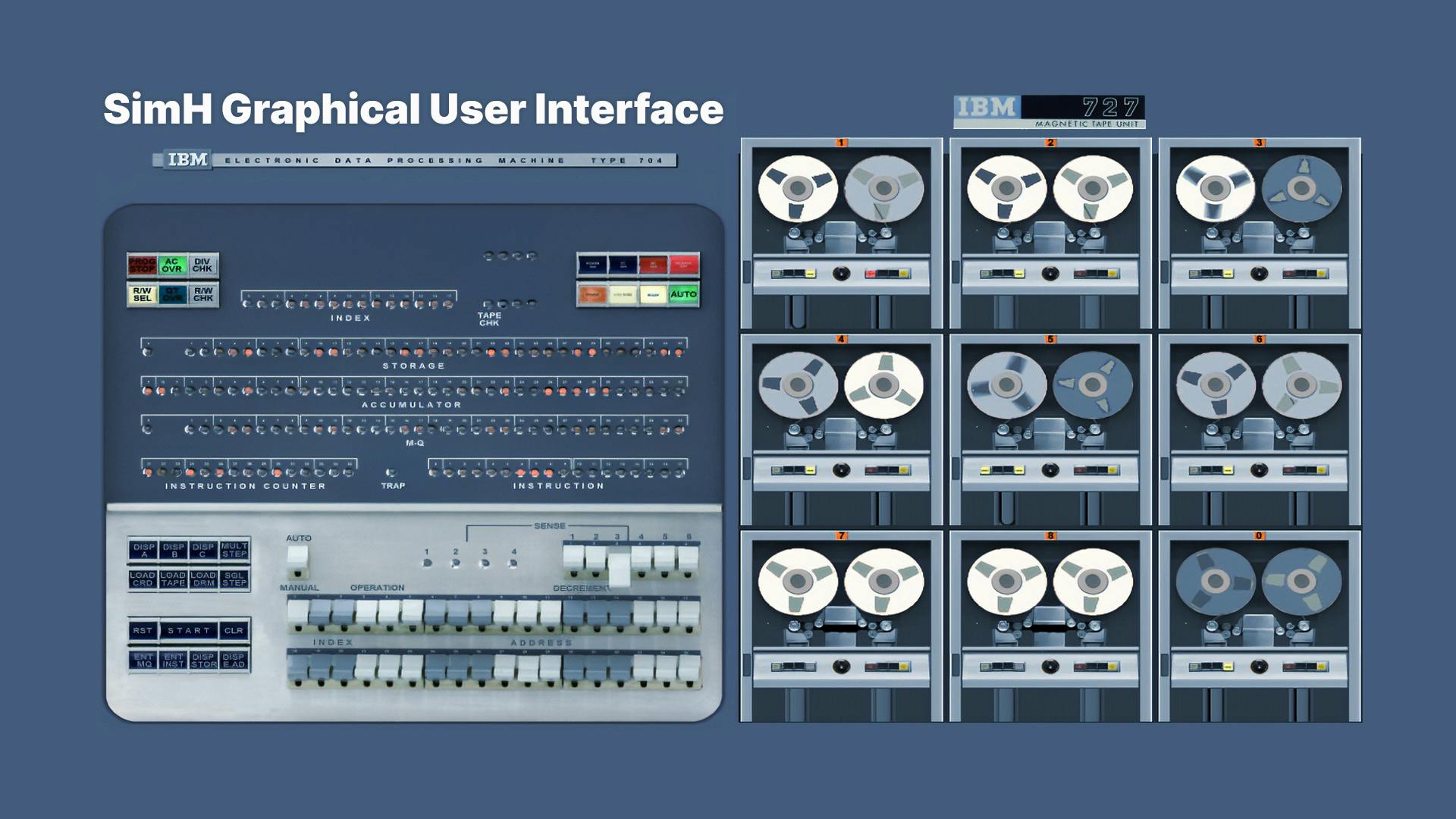 Imagesource: https://github.com/rsanchovilla/
Roberto Sancho Villa is one of those guys, who stands next to you at the ice cream shop in a sun hat, glasses and bathroom slippers, lapping up his ice cream, and you'll never know what cool stuff he's really doing.
Are you familiar with The Computer History Simulation Project? It's not his project, but Roberto has developed interactive GUIs for quite a few of the supported machines that directly emulate the look & feel of the real machines of the 60s, 70s and 80s.
Among others, these are the IBM 360/370, the IBM 701 or the IBM 650. But Roberto is not only dedicated to GUIs. He also rescues (probably) lost software from old PDF and text files found in dusty archives.
One shiny pearl in his github repo is a 3D flight simulator for a 1976 SWTP6800! 😲 
3D. 1976.
Of course we're talking wireframes, but Elite wasn't supposed to be released until 8 years later. (Somehow the demo GIF reminds me of a display animation in Airwolf ... anyone?)
If that's not retro, I don't know what is.