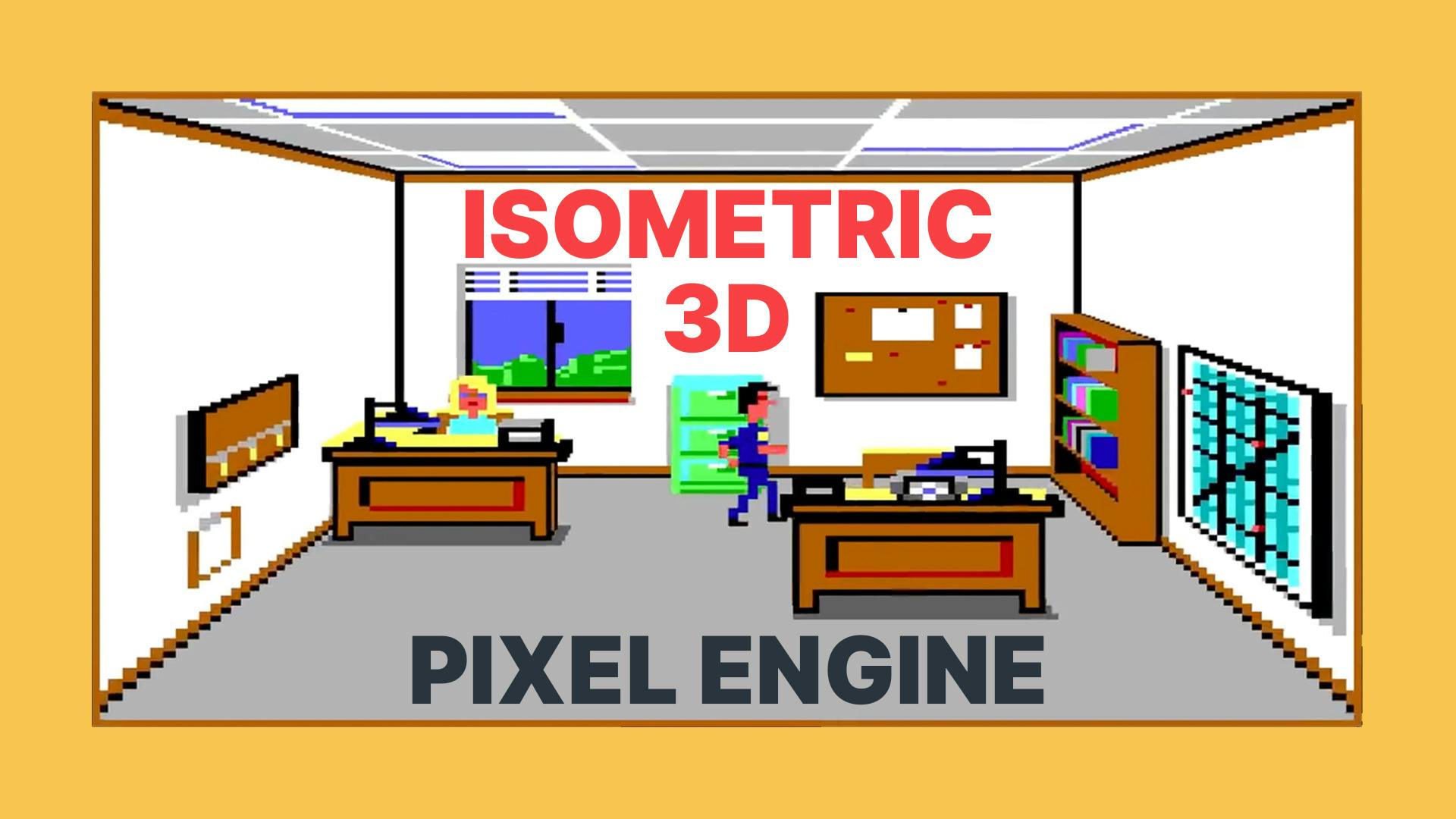 Imagesource: https://twitter.com/mausmoto
The last news of the day is just a stunner. See for yourself here.
Goes a low res pixel graphic into the bar and meets an isometric renderer.
Just awesome what the Japanese coder mausimus released here as a sneak preview over Christmas. Interest was accordingly high, and I'm curious if we'll see a usable engine and corresponding games soon.
What immediately comes to mind, is a C64 remake of Maniac Mansion ... but who's asking me. 🤐