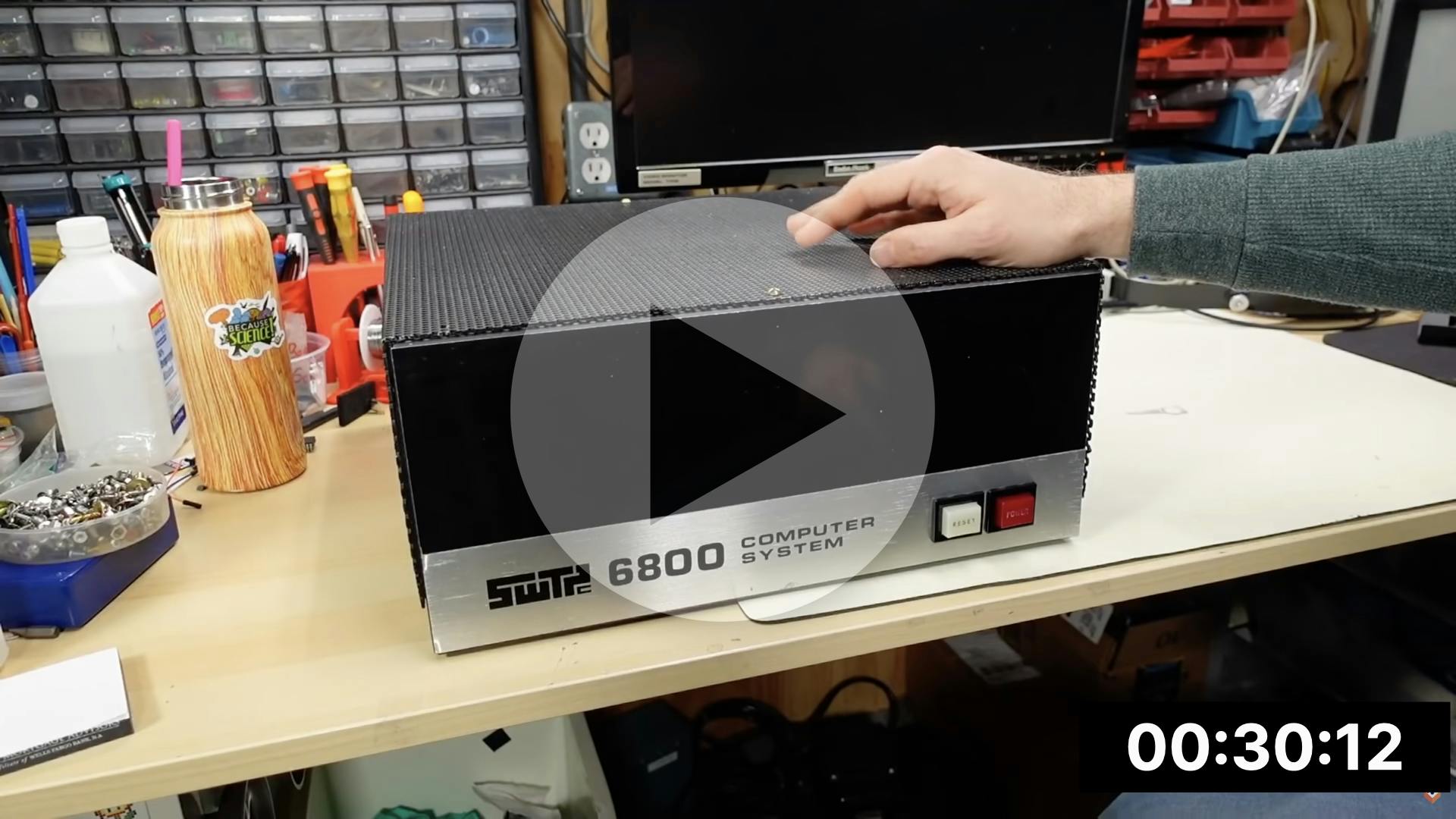 Imagesource: https://youtu.be/OsikuBXmJIo
Have you ever heard of Southwest Technical Products 6800 Computer System? No? 
Neither have we. (Not that this means anything.)
Adrian Black of Adrian's Digital Basement got his hands on this 1975 machine, and in a first video gives us an exciting tour of the architecture of it. One actually needed a separate Teletype and monitor, to be able to run it at all.
Commodore, Atari and friends … that's for everyone. This thing is really something out of the ordinary.