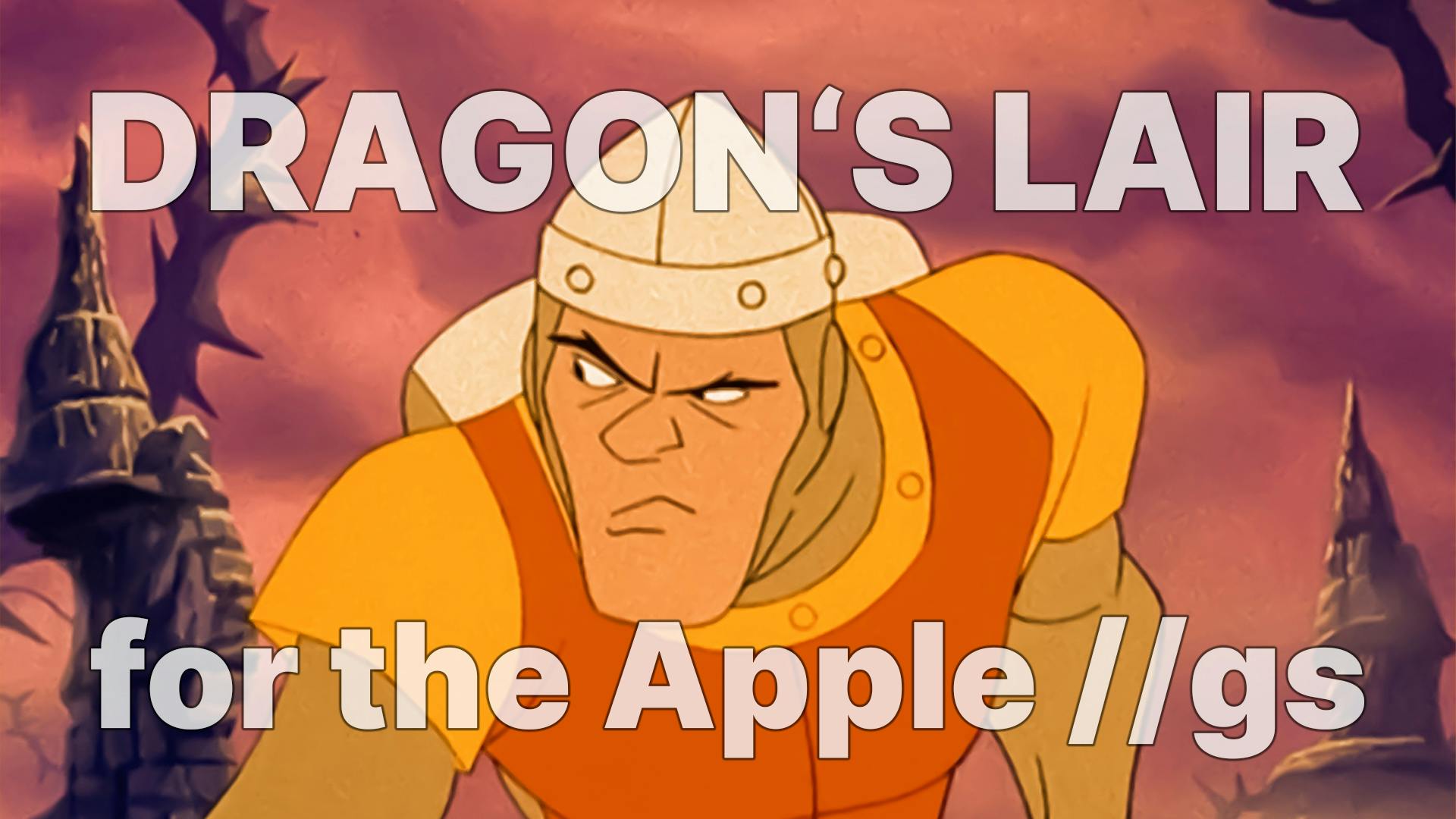 Imagesource: Cinematronics
Dragon's Lair was one of those games, that definitely divided minds. The original game idea and implementation by Rick Dyer and Don Bluth in the LaserDisc version from 1983 was absolutely ahead of all console and computer games available at the time ... at least in terms of graphics.
The gameplay was rather so-so, and after a short time you had already played through the game. Throughout the 80s there were ports for almost all systems, some of which due to hardware limitations were so bad, that the actual franchise really suffered.
The Amiga version Escape from Singe's Castle from 1990 looked quite good, but the gameplay was anything but exciting anymore at that time.
However, the game has made history and has fans. Two of those fans are definitely Antoine Vignau and Olivier Zardini from Brutal Deluxe Software.
The two have made the impossible possible, and released a version of the game for the Apple //gs a few days ago! 😳
Don't believe it? Here it is. And it looks fantastic!