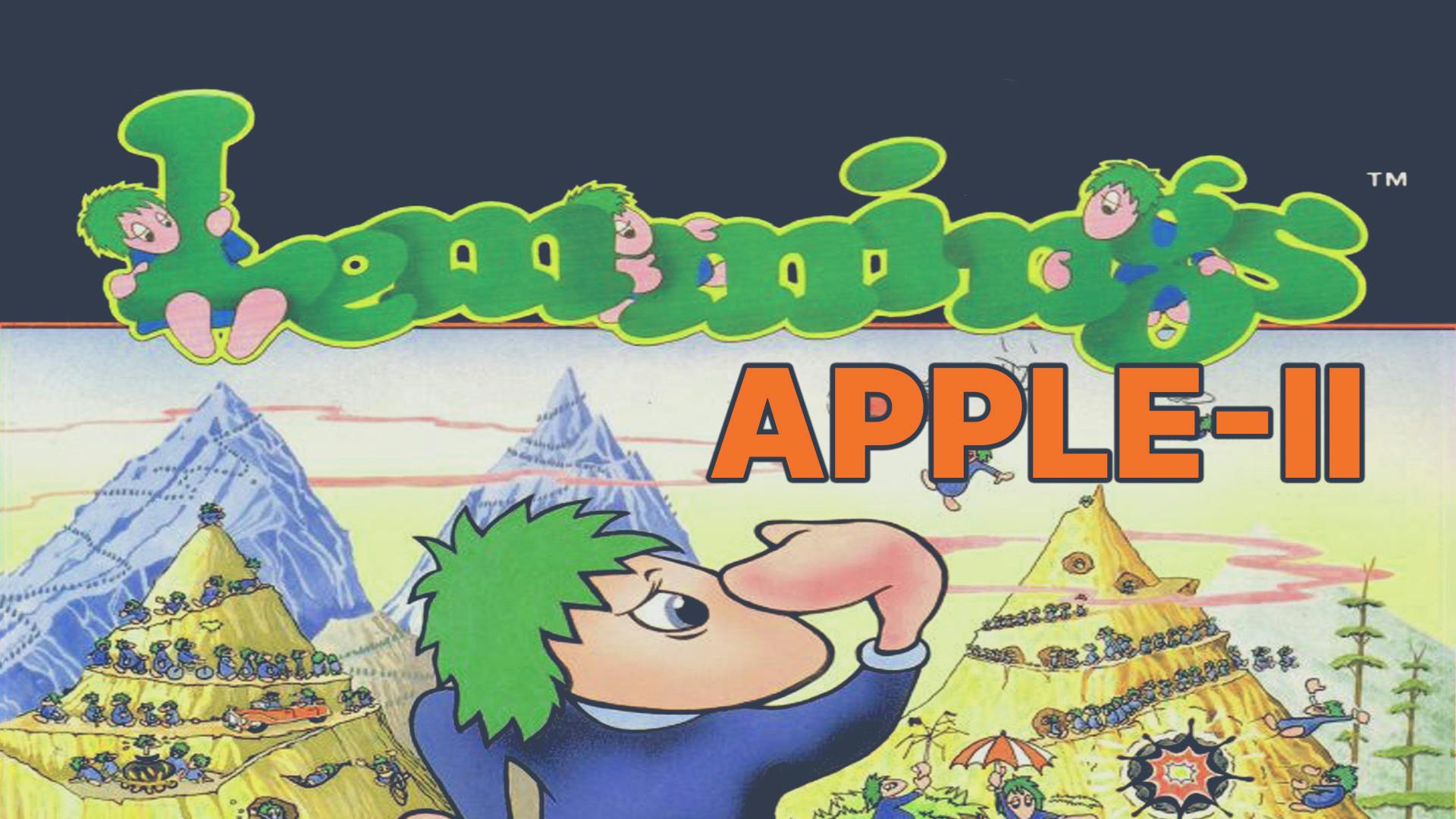 Imagesource: DMA Design / Psygnosis
And the first easter egg: Vince Weaver was already a guest in our last issue. The colleague has too much time on his hands and actually converts classic games functionally for the Apple-II. A skill that is dramatically undervalued in my opinion.
And if you studied our article in the last issue in detail, as well as followed its link, you already discovered it last week:
Lemmings for the Apple-II. Unbelievable. 😳
Even though his version is not the first 8-bit port, the whole thing is impressive. And most importantly, fun. Whether in the emulator or on real hardware, there are 10 levels available.
It's always amazing what fun can be coaxed out of this much loved but quite dated hardware. As with all projects, Vince provides the source as well as a finished disk image.
Great.Stuff.That.